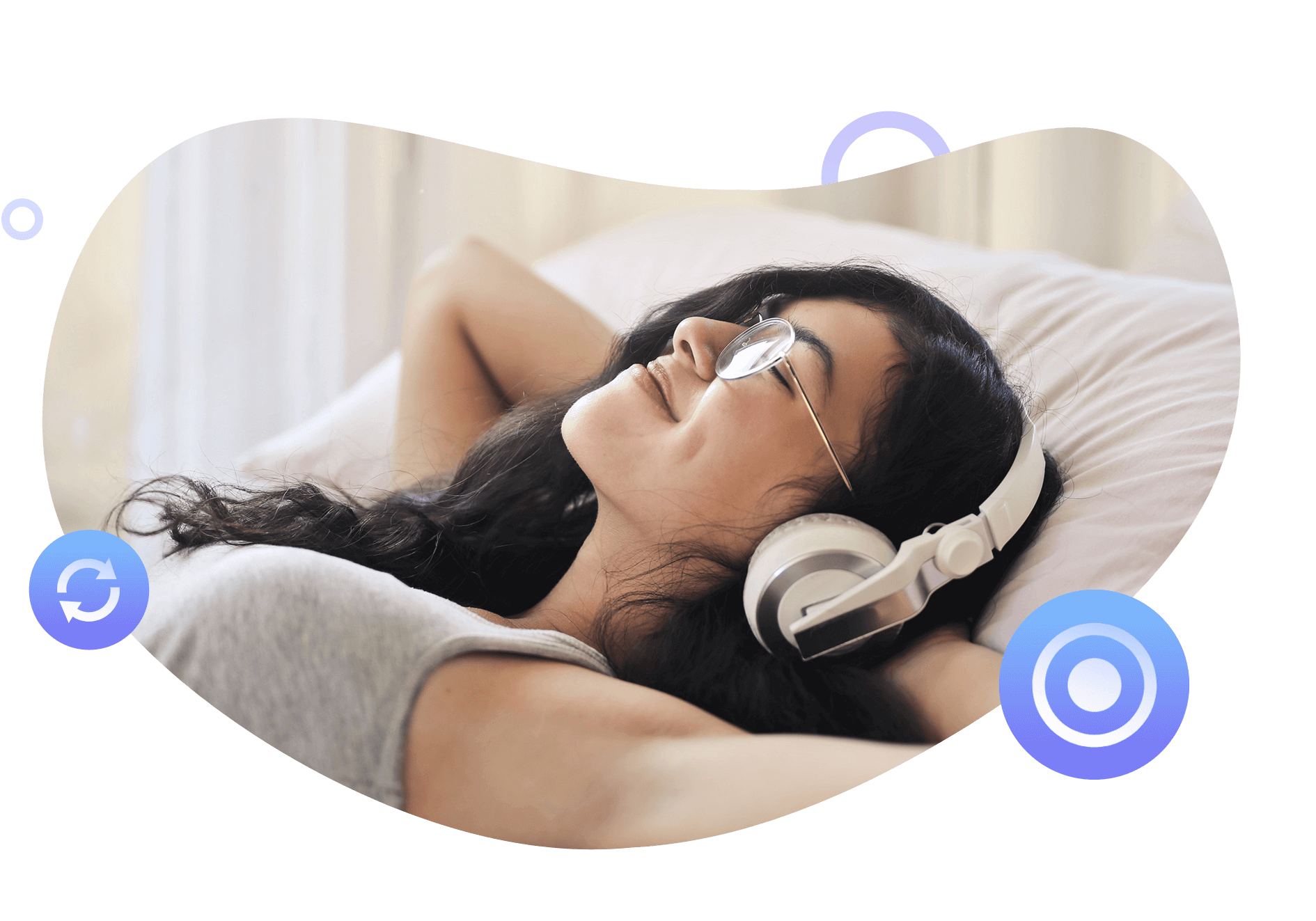 Tidal Music Recorder
Download Hi-Fi music, albums, playlists from Tidal.

Record Tidal tracks to MP3/AAC/WAV/FLAC/AIFF/ALAC.

Preserve Hi-Fi audio quality after conversion.

Retain and edit ID3 tags of downloaded songs

No extra need to install Tidal Music app.

Support to download songs from other streaming music sources.

More handy tools: Audio Edit, Edit Tag.

Support up to 28 languages.

Free updates & technical support.
Free Trial
Windows 7/8/10/11
Buy Now
$14.95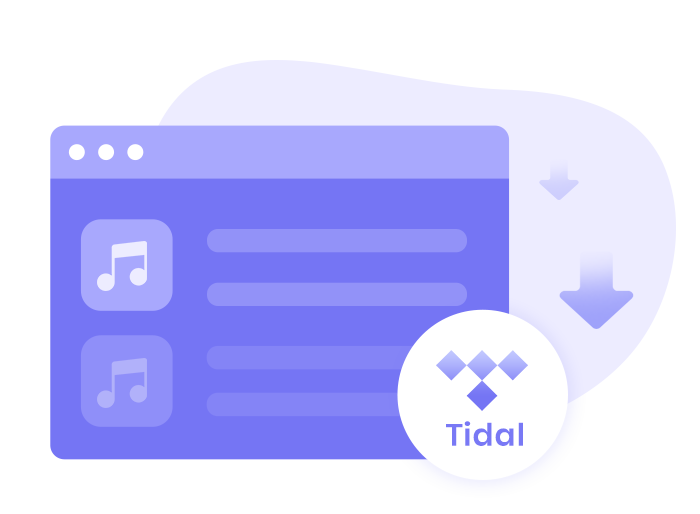 Download Hi-Fi Tidal Music with Full Meta Information
With Premium or Hi-Fi subscription to Tidal Music, you can cache songs for offline listening. But you are only allowed to play the downloaded songs within Tidal Music app or web player when the subscription is valid. If you need to truly download songs from Tidal instead of cache music tracks, AudiCable Tidal Music Recorder would be great helpful.
AudiCable Tidal Music Recorder provides an unique and perfect music solution to download Hi-Fi Tidal Music tracks, albums, playlists to plain audio files with artist, album, title, track number and other meta information kept. After saving all preferred music contents offline to your local computer, you can enjoy the permanent playback without Tidal Music app or subscription.
Multiple Output Formats - MP3/AAC/FLAC/WAV/AIFF/ALAC
For different devices and different music players, various options of music formats are required. When the music format is not compatible, it cannot be played normally. As a professionally designed music recorder, AudiCable Tidal Music Recorder can not only extract Hi-Fi songs for offline playback but also convert them as a wide variety of audio formats, such as MP3, AAC, FLAC, WAV, AIFF, ALAC. This makes the downloaded Tidal tracks more compatible and flexible.
Record songs as MP3/AAC format up to 320kbps.
Record songs as FLAC/WAV/AIFF/ALAC with original quality.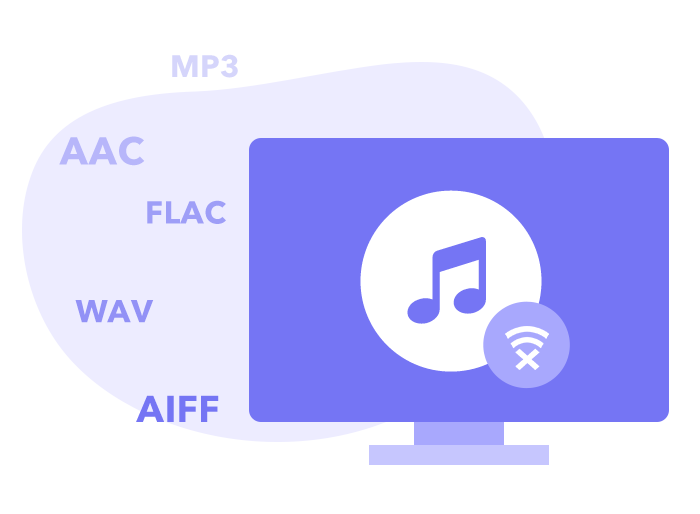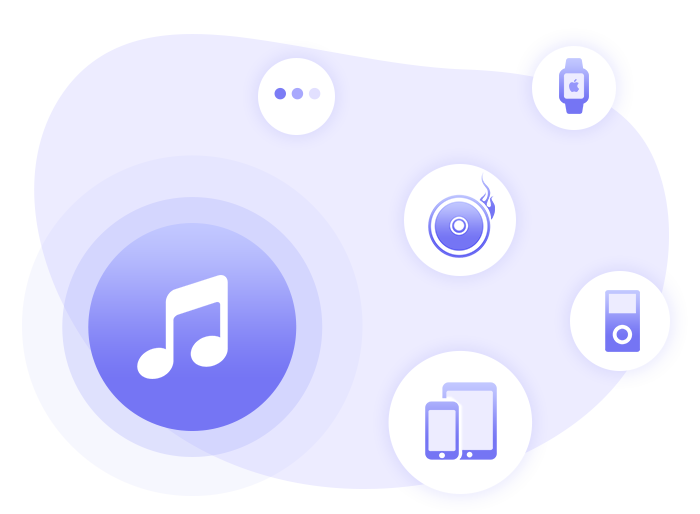 Flexibly Enjoy Playback on All Devices/Players
For most users, downloading songs to local disk is not just for playing on the computer. They want more, for instance, burning music to a personal CD, transferring songs to mobile phones, Apple Watch, PSP, Xbox and other devices. Luckily, AudiCable offers a perfect music solution to help you enjoy Hi-Fi Tidal Music anytime, anywhere.
Without Tidal Music app, you are supported to play Tidal Music on any device with ease. Moreover, you don't need to be a proficient technician. Even if you are not familiar with computer skills at all, you can quickly master how to use AudiCable Tidal Music Recorder. just several steps are needed to finish the recording process then you get your own offline music library forever.
Support to Download Music from Multifarious Sources
AudiCable not only serves Tidal Music users, it is a comprehensive streaming media music recording software. This all-in-one music recorder is so powerful that it can download music from various streaming music platforms, including Spotify Music, Amazon Music, Apple Music, Line Music, Deezer Music, Pandora Music, SoundCloud Music, YouTube Music and so on.
When you need to rip music from other music sources, AudiCable can also provide you with a personalized service. After entering the main website and URL of a music source, you can customize your own music platform.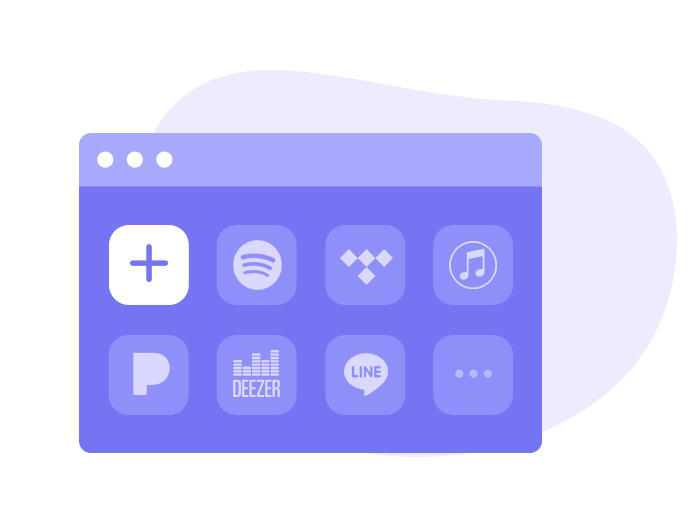 Screenshots of AudiCable Tidal Music Recorder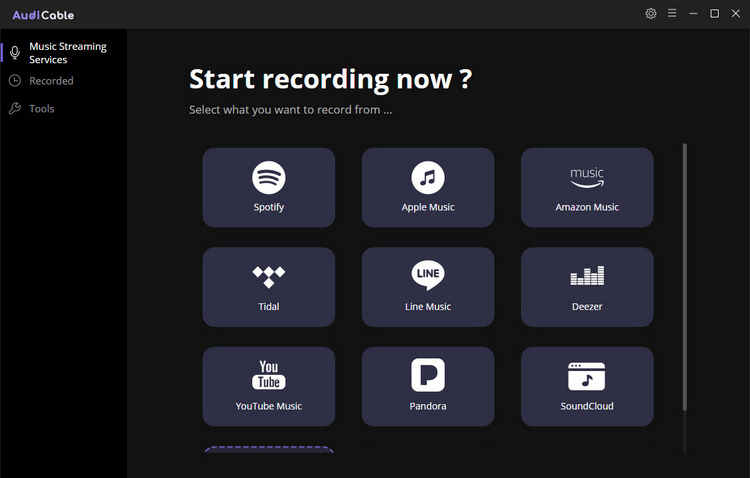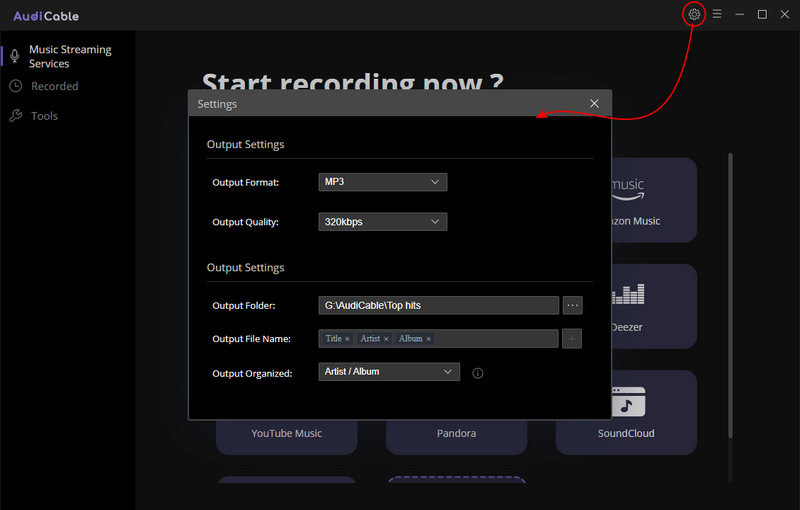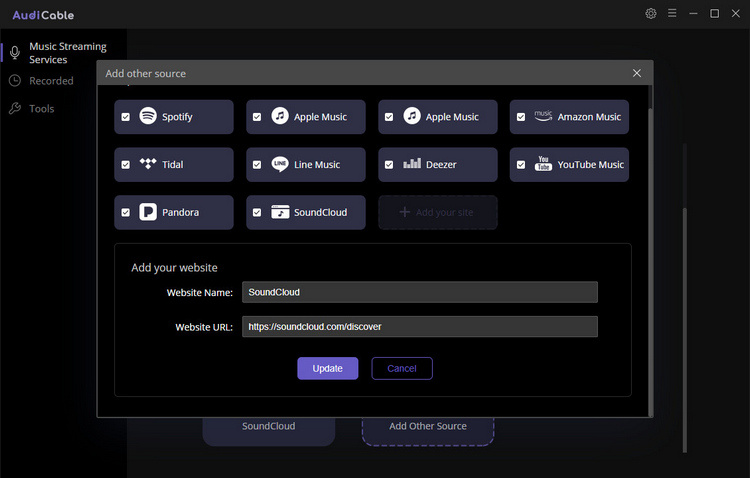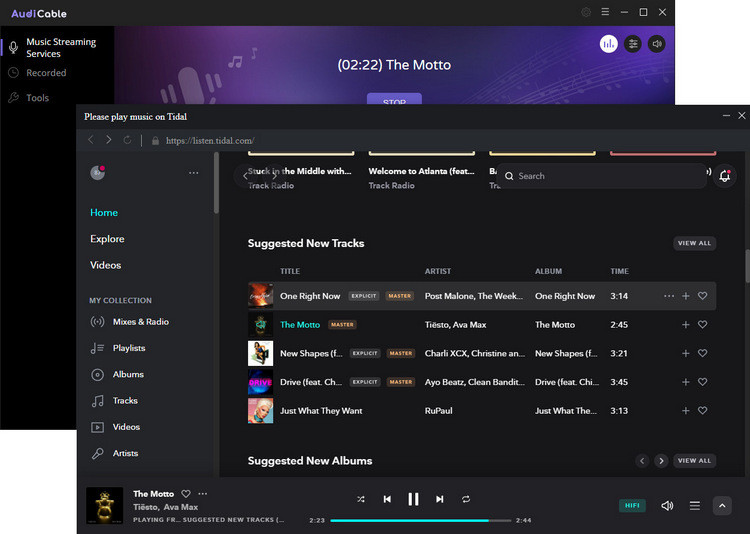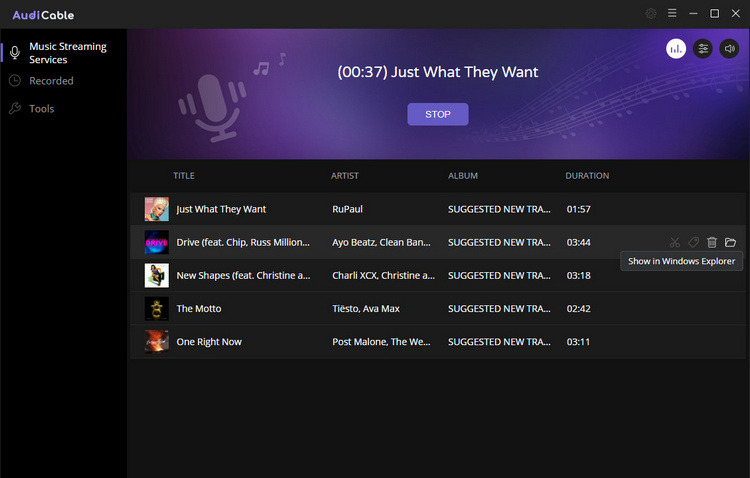 New
Five Stars
Absolutely fantastic! I am very happy that AudiCable helped me download songs from Tidal Music with HiFi quality.
Five Stars
As a DJ, I really continue to download songs with perfect sound quality with this software. It helped me a lot.
Five Stars
I've been looking a way to truly share some of my favorite songs with my friends from Tidal. This software is perfert for me.